Center for the Book Graduate Fellowships & Graduate Assistantships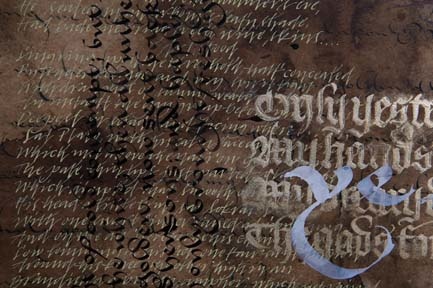 Fellowships
The UICB offers Center for the Book Graduate Fellowships to support graduate student work in the Center for the Book program. These awards entail a stipend of money paid monthly and will also permit recipients to pay in-state tuition. Applicants should be graduate students enrolled in good standing in the Center's MFA or certificate programs or newly admitted students.
Research Assistantships
Research Assistantships are available in three studio areas; bookbinding, printing, and papermaking, as well as one RA engaged in web development and digital print production. Research Assistants work in the studios for approximately 10 hours a week, receive a partial tuition remission, a stipend paid out over the academic year, and health insurance. The number of assistantships available varies year to year.
Available funding is pending for both Fellowships and Research Assistantships at this time. Applications are being accepted and notifications will be sent out by mid-late April.
To Apply
Submit a brief letter of application including any specific skills in binding, papermaking, hand printing or digital technologies, a listing of any employment or financial support received through the University, and whether you are applying for a Graduate Assistantship, Fellowship, or both.
Criteria for selection will be based on merit and need, with preference given to students lacking other means of institutional support and, for the Fellowships, to students focusing on the arts and technologies.
The application deadline for current UICB students for the 2022-23 academic year is February 27, 2022. Prospective MFA students will indicate their need for financial support as part of the MFA application process.