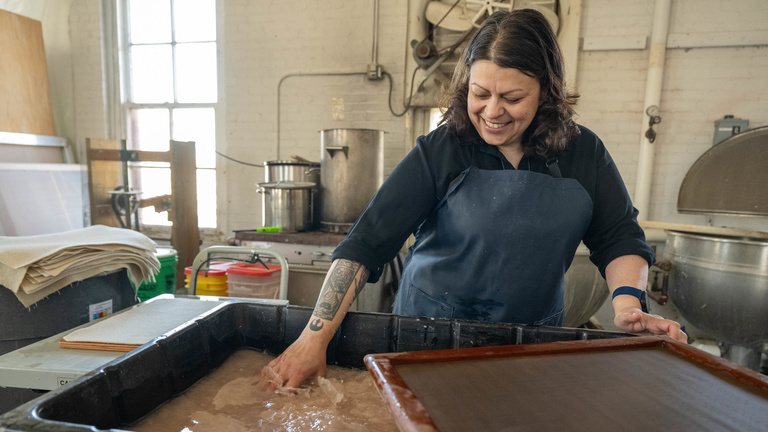 A distinctive degree-granting program that integrates training in book arts practice and technique with research into the history and culture of books.
We offer a wide variety of experiences in bookbinding, letterpress printing, papermaking, lettering arts and more.
Graduate study opportunities
The UICB offers an MFA degree and a graduate certificate in book studies or book arts.
Upcoming events
Monday, July 10 9:00am to Friday, July 21, 2023 4:00pm
Mark your calendars to take part in our 100-Word Microstory Contest—a free online writing competition for a variety of age groups. You don't have to be an Iowa Writers' Workshop grad—or even have participated in a flash writing contest before—to join in the fun. Just create a story in 100 words or less that uses one of two specific writing prompts. We will announce the writing prompts
on our website
on Monday, July 10, 2023, at 9 a.m. CDT. Learn more: 
https://www.foriowa.org/write-now
...
View more events