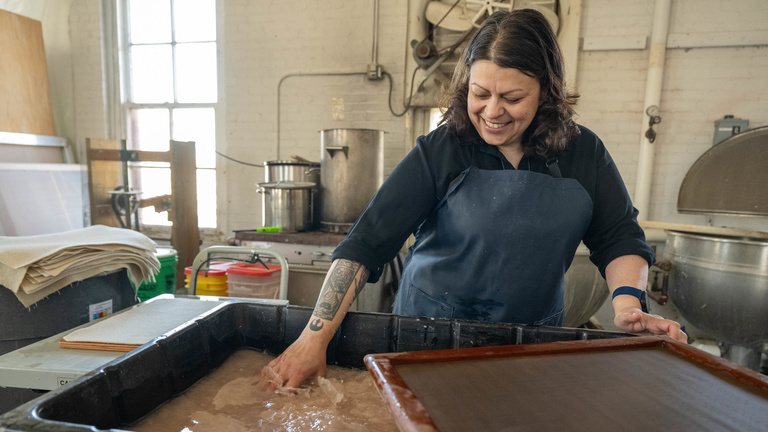 A distinctive degree-granting program that integrates training in book arts practice and technique with research into the history and culture of books.
We offer a wide variety of experiences in bookbinding, letterpress printing, papermaking, lettering arts and more.
Graduate study opportunities
The UICB offers an MFA degree and a graduate certificate in book studies or book arts.
Upcoming events
Thursday, September 28, 2023 5:30pm
What might 19th-century print practices teach us about large language models like ChatGPT? This talk will address that question from several angles. First, the talk will draw on research from the Viral Texts digital humanities project (
https://viraltexts.org
) to consider how historical practices of text reuse, such as the reprinting that undergirded American newspapers in the 19th century, might help scholars situate 21st-century language models in a long tradition of "unoriginal" writing...
Wednesday, October 11, 2023 6:00pm to 7:00pm
Please join us for our annual invited Iowa Bibliophiles lecture as we study Shakespeare's world through a unique lens.
View more events