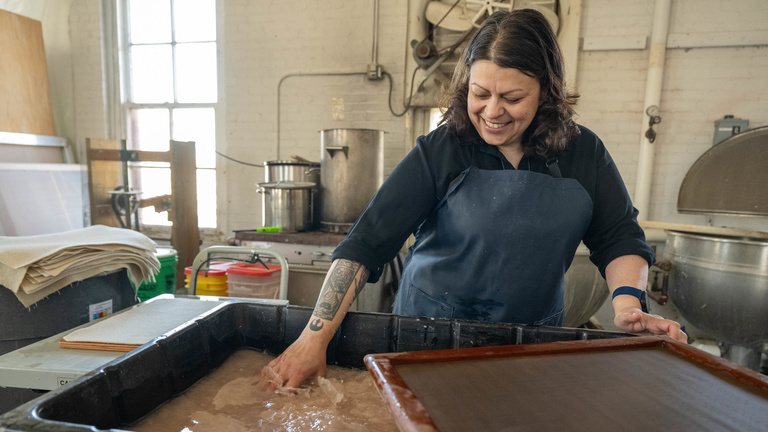 A distinctive degree-granting program that integrates training in book arts practice and technique with research into the history and culture of books.
We offer a wide variety of experiences in bookbinding, letterpress printing, papermaking, lettering arts and more.
Graduate study opportunities
The UICB offers an MFA degree and a graduate certificate in book studies or book arts.
Upcoming events
Friday, December 8, 2023 4:00pm to 6:00pm
Exhibits from UICB studio classes in lettering arts, papermaking, bookbinding, artist books, and letterpress printing will be on display. MFA Thesis work will be on display in the K.K. Merker Gallery. Food and drink will be served—all are welcome!
View more events