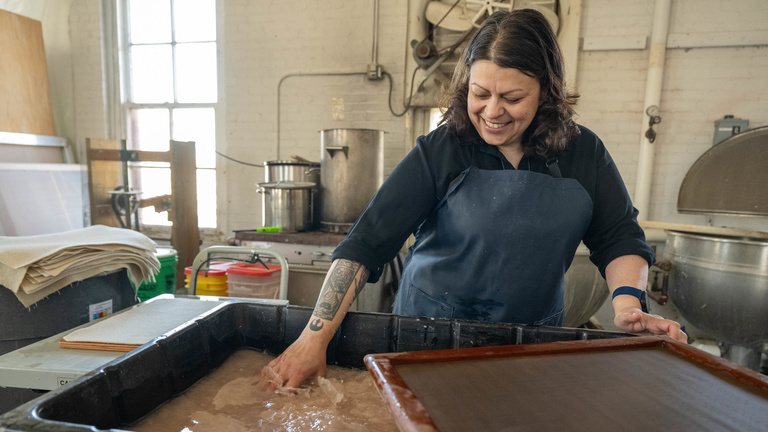 A distinctive degree-granting program that integrates training in book arts practice and technique with research into the history and culture of books.
We offer a wide variety of experiences in bookbinding, letterpress printing, papermaking, lettering arts and more.
Graduate study opportunities
The UICB offers an MFA degree and a graduate certificate in book studies or book arts.
Upcoming events
Tuesday, October 11, 2022 5:30pm
"The Post-Typographic Private Press?" The British private press holds such a strong gravitational pull over the bibliophilic imagination that it is hard to see that there is a thriving private press tradition in the twenty-first century. Appearance has a lot to do with it: the books of today don't look like the books of the Kelmscott, Doves, Ashendene or other British presses, so surely they don't fall into the same category. But is a private press book designated by its physical attributes or...
Wednesday, October 12, 2022 7:00pm to 8:00pm
How are the sciences, the humanities, and libraries coming together to discover more about cultural artifacts? Learn more about a group at the University of Iowa bringing 21st century technologies to medieval objects in order to uncover their secrets.
View more events