Transfer Credits from within the UICB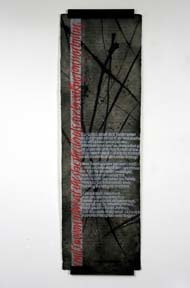 For students currently in the UICB Certificate program: if admitted into the MFA program, current Certificate students will choose between the Certificate program and the MFA degree. If the student chooses the MFA degree, all credits will transfer over to the MFA degree (provided the already completed Certificate courses match the outlines of the MFA degree). If the student chooses the Certificate program, the student continues that course of study with all credits counting toward the Certificate. The currently enrolled student may also choose to earn both a Certificate and an MFA degree, but they will need to apportion 9 credit hours to the Certificate that may not be counted to the MFA degree's 60 hours.
For past Certificate recipients: if admitted into the MFA program, all but 9 credit hours can be counted toward the MFA degree. The 9 credit hours held in reserve will count toward the already earned Certificate. Credited coursework needs to have been completed in the last ten years and needs to match the outlines of the MFA degree. Further, at least 24 credit hours must be taken after enrollment in the MFA program, meeting a university-wide policy that 24 credit hours must be earned in residency for a master's degree.
Transfer Credits from outside of the UICB
Transfer credits up to 12 semester hours from other institutions may be accepted toward the MFA degree but not toward the Certificate. Approval is granted by the UICB Curriculum Committee, after the transcript has been vetted by the Office of Graduate Admissions. The UICB Curriculum Committee may ask for course descriptions and syllabi and a written rationale for how the course goals and content are applicable to the UICB MFA. Approved transfer credits may be used in lieu of elective credit hours but not to offset MFA requirements. Requests for approval of transfer credits must be submitted no later than the eighth week of the student's first semester on campus.