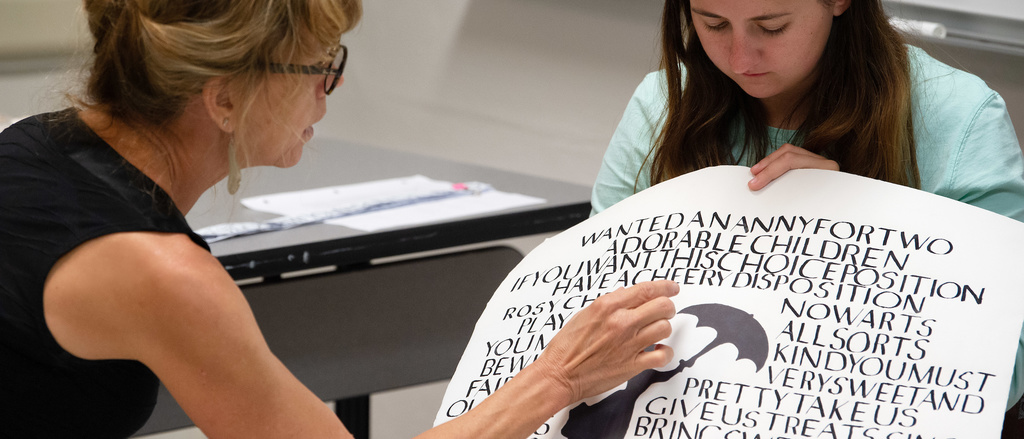 Calligraphy classes are offered every semester in general classrooms equipped with large table space and audio-visual equipment. Courses are led by Cheryl Jacobsen and range from training in traditional calligraphic hands to creative letter arts courses. Check listings at MYUI for course availabilities and offerings; enter "UICB" in the course subject field, then click on "Search."
Courses
Intensive, basic broad pen calligraphy; Roman capitals, lowercase Roman and italic lettering.
History of Western letterforms, with focus on tools, materials, techniques; the major hands, their place in history, their influence on modern times; creation of letterforms using appropriate tools; hands-on approach with emphasis on understanding rather than mastery.
Fundamental calligraphic skills using Roman majuscule, Humanistic minuscule, Italic; basic layout and color theory incorporated into letter practice.
Development of proficiency in various hands, from vertical Textura to floridly gothic cursive; blackletter's historical connections with other disciplines
Special topics and advanced projects in calligraphy and letter arts.