Wednesday, January 21, 2015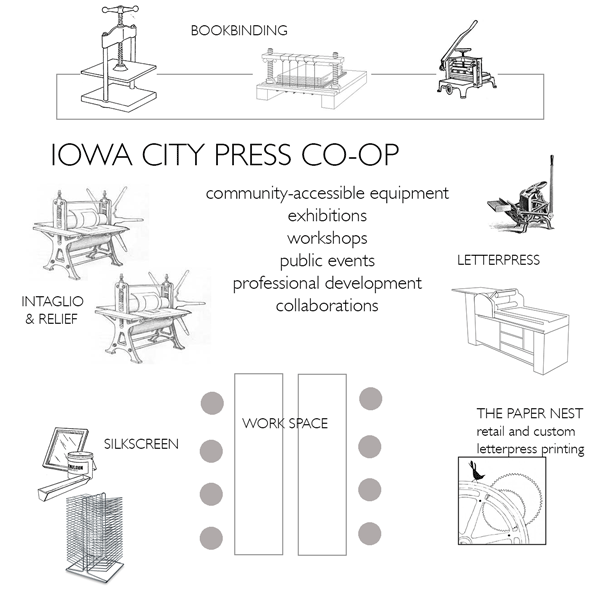 UICB Alumni Karen Carcia, Kim Maher, and Elizabeth Munger, along with UICB MFA cadidate Kalmia Strong have joined forces as the Drift Plain Collective. The collective is pairing with Public Space One(and its community print shop Zenzic Press) and the Paper Nest to establish the IOWA CITY PRESS CO-OP. The Iowa City Press Co-op will be a space dedicated to providing resources for print, book, and paper artists and community members to work, learn, and share their work in Iowa City.
They will be hosting XOXO: Iowa City Press Co-op Fundraiser Party on Friday, February 13, from 6-8pm at Beadology & the Paper Nest (220 E. Washington St.). The public will be invited to hand-print valentines, win great raffle prizes, and enjoy food and drink while learning about the plans for our community print and book arts center.