Thursday, October 17, 2019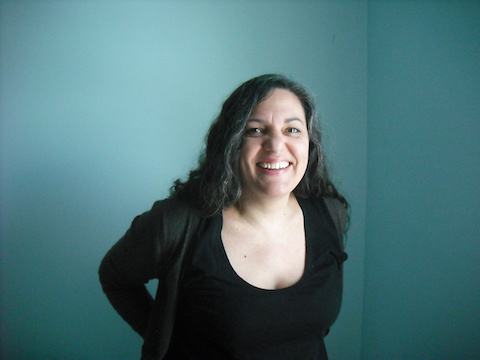 Karen Carcia, Adjunct Assistant Professor in the University of Iowa Center for the Book, has been honored with the Emerging Educator award from the College Book Art Association, the international professional organization of book artists in higher education. The competitive award is given biennially to the best mid-career teacher in the book arts.
Carcia stands out for her singular training and expertise: she is an experienced letterpress printer and an acclaimed published poet, with a Ph.D. in English and two MFA degrees, one in creative writing and the other in the book arts. This range translates into a dedication to students, where the aesthetics of image, book, and writing gain breadth and depth in her attentive pedagogy.
Prof. Sara Langworthy (Associate Professor of Practice in the UICB and the 2010 recipient of the award) observes that "Karen models kindness and professionalism equally, providing her students the finest example I have seen of how to balance commitment to one's own work, personal responsibility, and responsibility to the community."
Students respond to Prof. Carcia's Socratic method and understated motivational skills. One of the UICB's MFA students, India Johnson, explains that "the process of critical response in Karen's classes leaves you excited to keep revising a project." Similarly, Carcia's emphasis on audience and her ethos of generosity nurture in students their making, thinking, and writing abilities.